The Easy Way to Lose Weight
I lost 25 pounds in 4 months. 😃
I would bore you with the exact details of what I did (it basically boils down to Keto, Intermittent Fasting, & Crossfit) but I decided to do something that I felt like was more important than what I did.
And that's talk about the small changes. The small changes that I made in my life to make it easier to work out and eat better.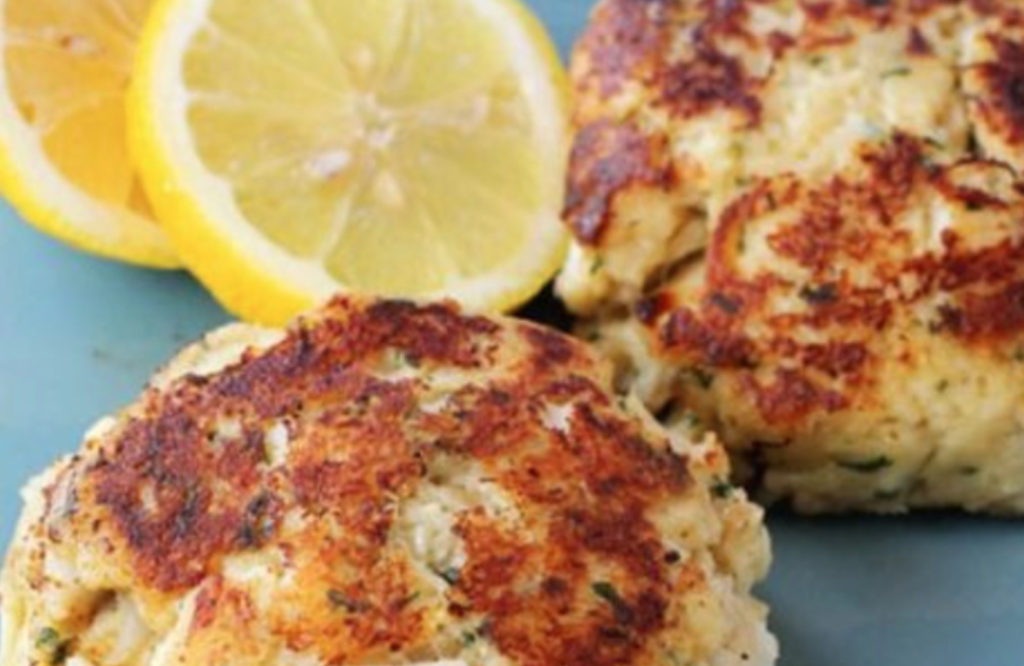 I picked up these crabcakes from Walmart in the frozen section and they come 8 to a pack for about $15. I would eat about 2 of them with broccoli for dinner. Takes about 15 minutes to prepare and is delish!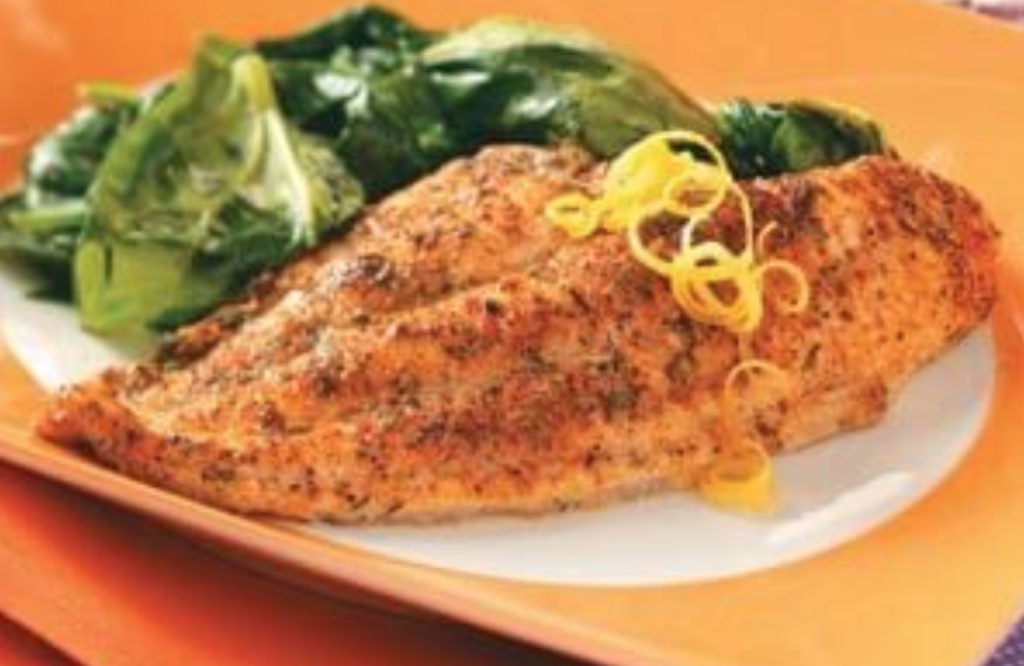 Baked catfish and veggies was another one of my quick go-to favorites. 20 minutes to prepare and easy to prepare different ways. We have had it blackened, baked, and air fried. It's amazing all ways!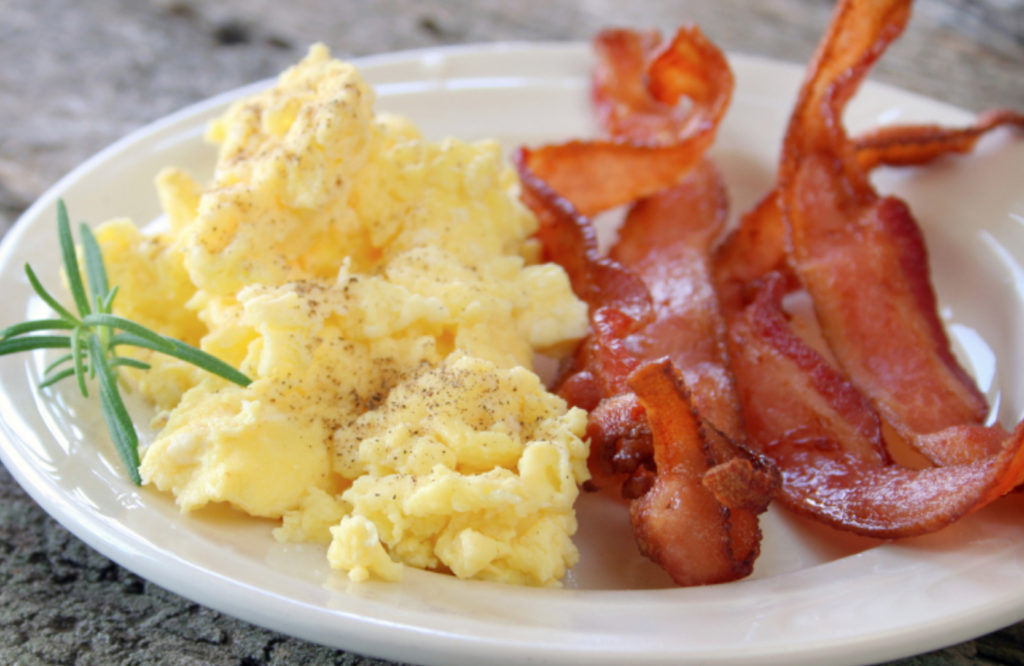 So this is probably a classic Keto breakfast, but I really would eat it at any point during the day. Boiled eggs, scrambled, fried, etc… eggs are just so easy and quick to prepare. And I mean who doesn't like bacon! It's bacon! Too easy and too good!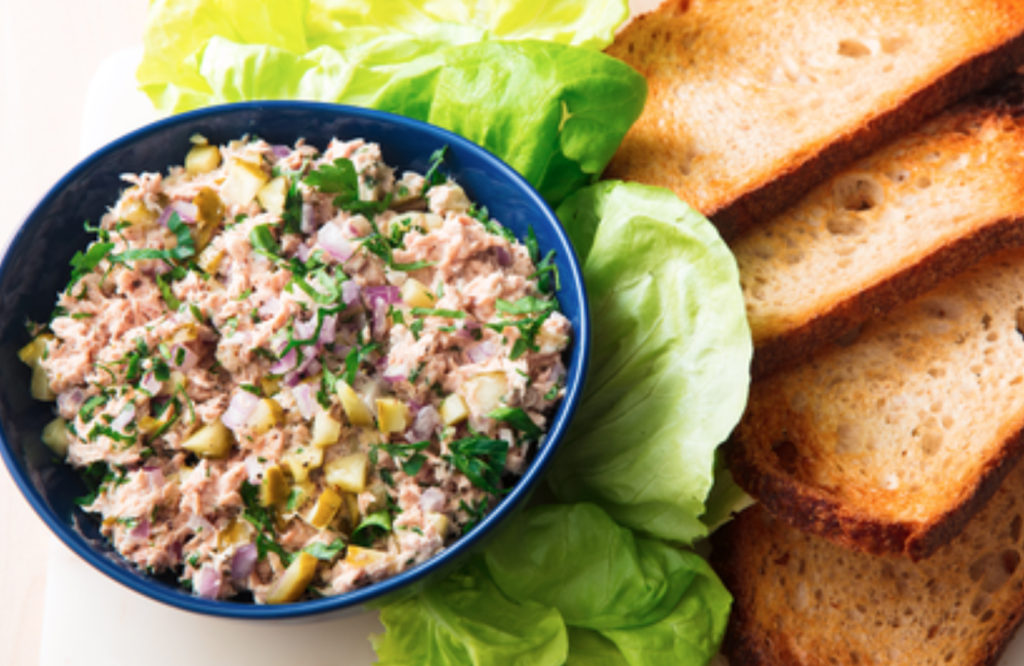 This was something I picked up on the go. If I missed packing a lunch, I would just stop at Subway and get a tuna salad. Adding on jalapenos, cucumbers, and some olives with honey mustard dressing was a perfect way to stay on top of my health goals on the go.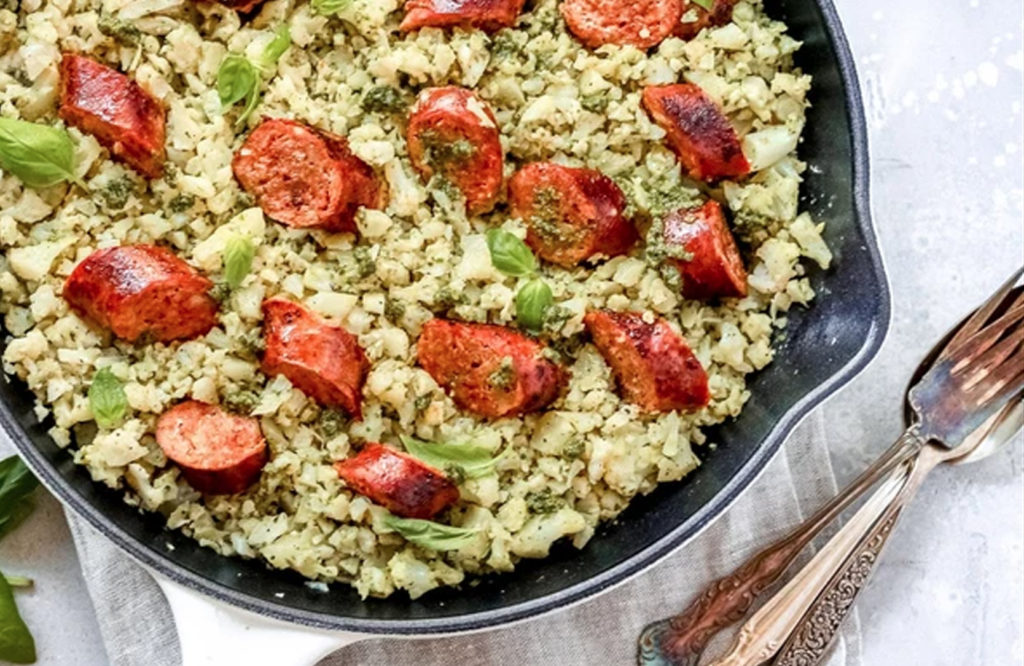 5. Cauliflower Rice with Sausage
What is the best way to cook cauliflower rice?
My two favorite ways to cook cauliflower rice is by sautéing it in a skillet or cooking in the microwave. For this Italian Sausage Cauliflower Rice Skillet I sautéed the cauliflower rice, but you can also microwave it. Check out my recipes, Pinterest board to see how I prepared this dish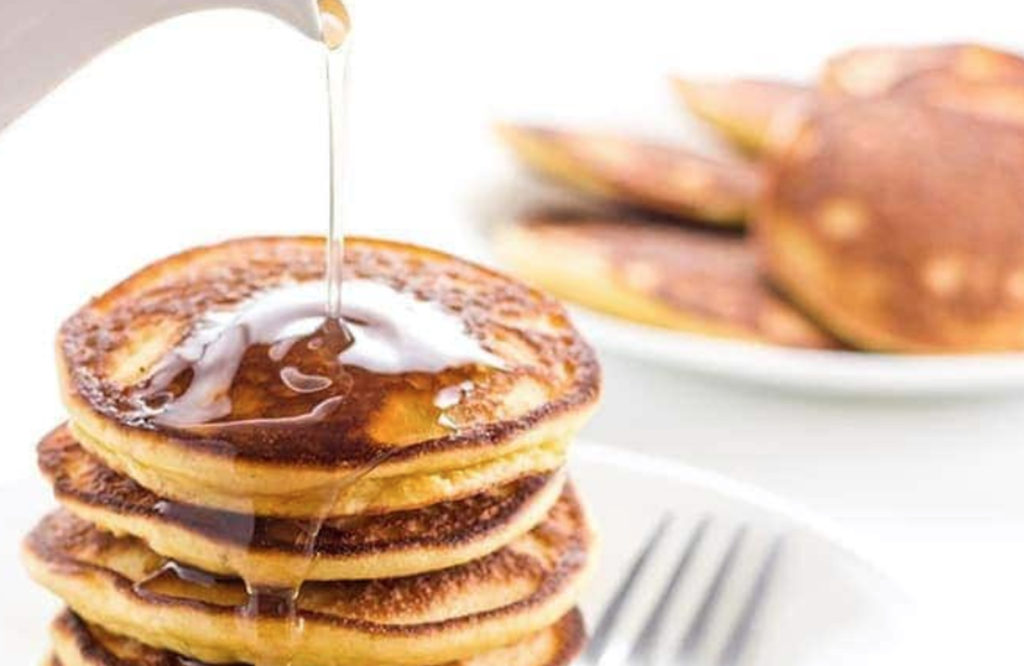 I found a great recipe on YouTube for keto pancakes. They definitely satisfied my need to switch it up for breakfast while helping me stay on track. Make these with some sugar-free syrup and you are good to go! For the recipe, click here.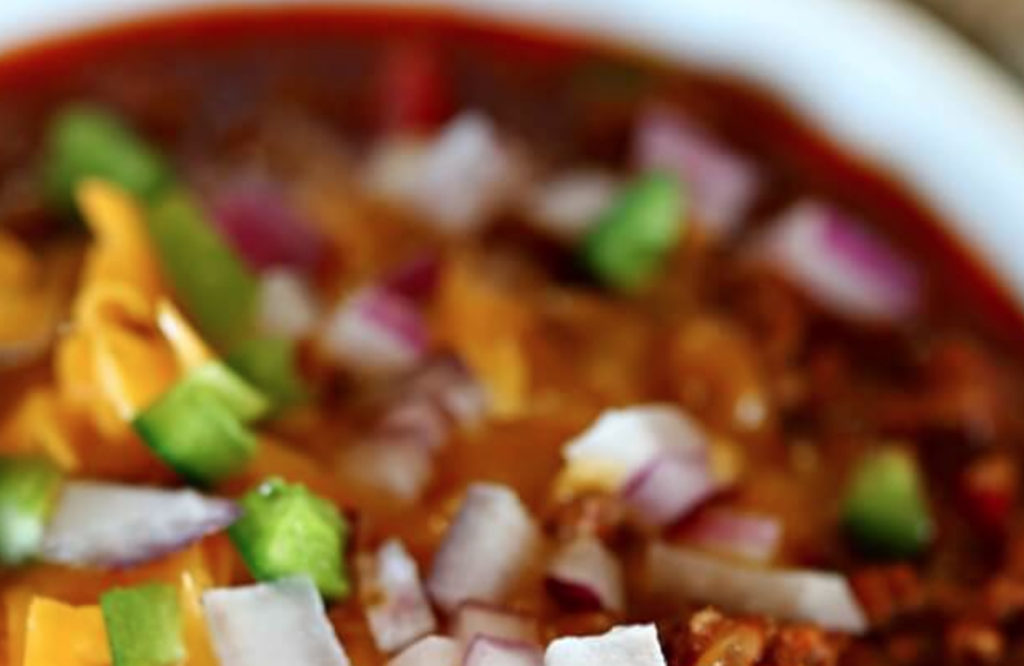 2 pounds of ground beef1 can of crushed tomatoes 14 (5 oz)1 can (14 oz of tomato sauce)1 can of beef broth (14.5 oz)4 tablespoons of chili seasoning. I also added cheese, onions, green peppers, and jalapenos. Ummmm…….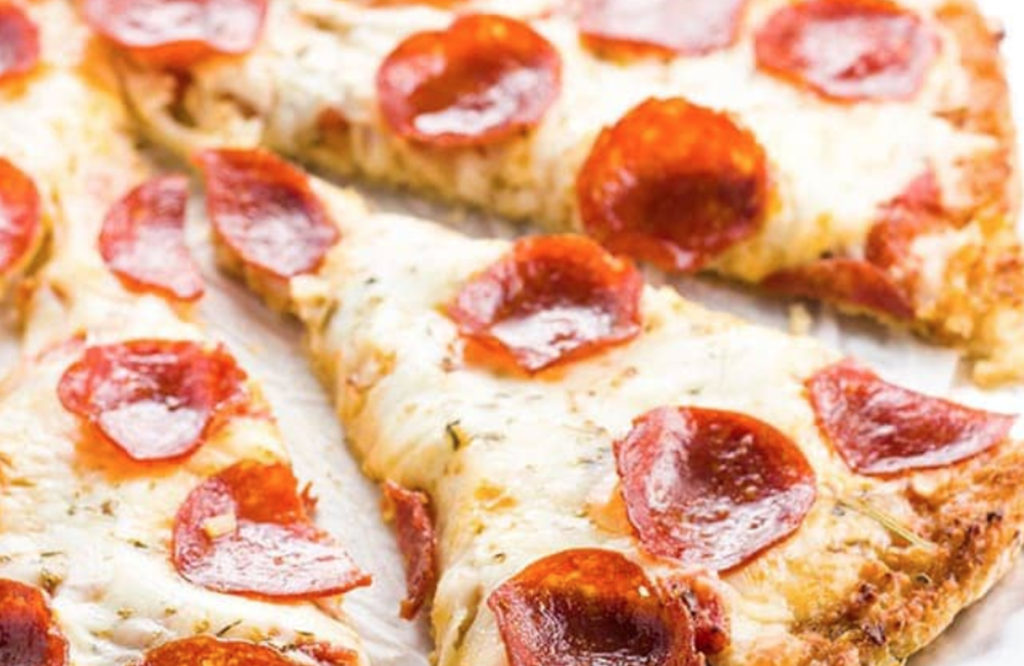 Pile on the pepperoni, please! This is for a Friday night when it's time to get cozy on the couch with a movie and baked fish just won't do! I purchased the cauliflower pizza crust from Walmart and added cheese and a bunch of pepperonis. Popped it in the oven for 15 minutes and had a great snack for our Netflix night.
This is probably the easiest and quickest meal in this collection. It uses spices, lime juice, and avocado to add that authentic Mexican taste. Plus a stir fry is a great recipe to add to your weeknight rotations because it's easy to adapt the ingredients based on what you have on hand.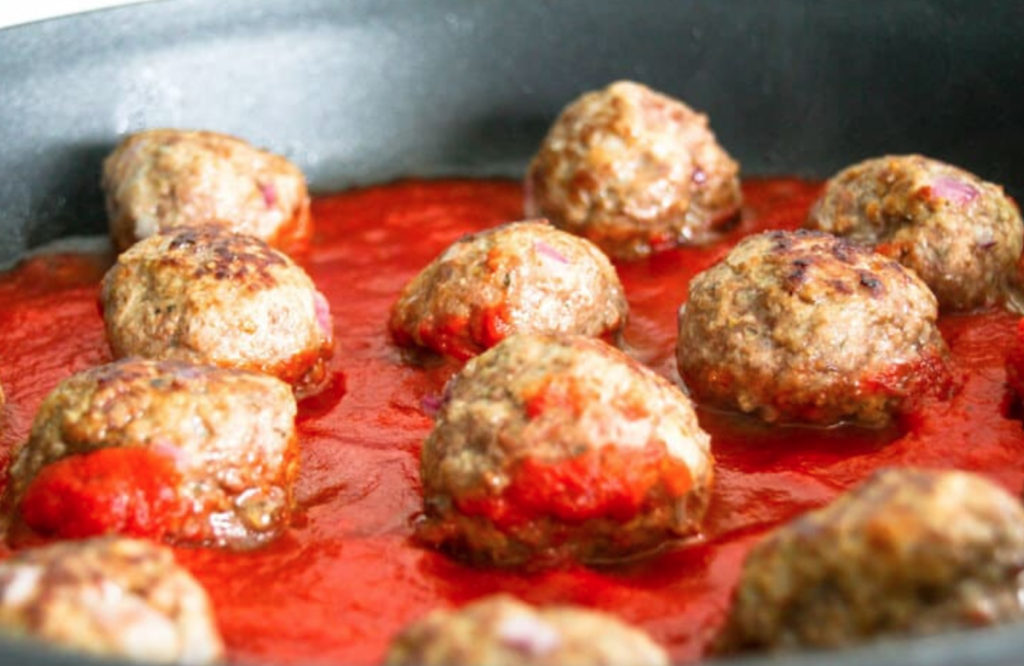 10. Low Carb Beef Meatballs
Easy, juicy, low carb meatballs in a tomato sauce with so much flavor. If you want to add an extra kick then add bacon to the mix and welcome to perfection.
So what makes these meatballs low carb?  Most meatballs recipes include breadcrumbs to hold everything together.  But these use parmesan cheese instead! I purchased these from the frozen section of our grocery store and prepare them in 20 minutes.
If you want to see my other 9 easy tips for staying on top of your weight loss journey, then click here.